Meet Our Team at Randhurst Animal Hospital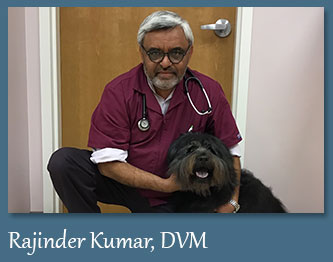 Dr. Kumar has been practicing for over 20 years. In India he grew up on a farm with his family which was what lead him to his career. He graduated from the College of Veterinary Medicine in Punjab, India. Dr. Kumar completed his studies at the University College of Veterinary Medicine at Iowa State in Ames, Iowa. He worked as an associate in veterinary clinics in Wisconsin, Indiana and Illinois for over 6 years. In Sept. 2003 he opened the Des Plaines Family Pet Clinic. Ten years later in January of 2013, Dr. Kumar moved his clinic (now called Randhurst Animal Hospital) to a brand new facility located in Mount Prospect to be able to meet the growing needs of all of his current and future clients.
He is a member of the AVMA as well as the ISVMA. His favorite procedures include complex soft tissue surgeries where he is able to utilize his skill with the laser scalpel, but he gets the most satisfaction from the full and complete recovery of his patients.
---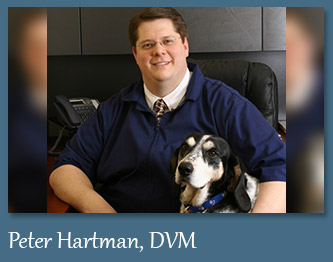 Dr. Hartman studied at Southern Illinois University at Carbondale on a football scholarship, where he earned a Bachelor of Science degree in Zoology in 1994. Later, he attended the University of Illinois at Urbana-Champaign where he earned a Bachelor of Science in Veterinary Sciences and a Doctorate of Veterinary Medicine in 1999. After graduating veterinary school, Dr. Hartman was a mixed animal, small animal and relief practitioner. He also owned a one doctor small animal practice for 12 years. His hobbies include boating with his family and waterfowling. Dr. Hartman, his wife, and their daughter share their home with a Cock-a-doodle named Frank.
---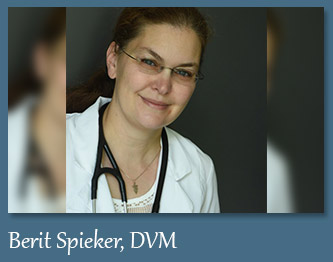 Dr. Spieker Graduated from the University of Illinois in 2008 and has been working in the Chicagoland area ever since. She started in a small animal general practice and was there for 8 years before jumping in to providing relief work. Since 2016 when she started providing relief services she has worked with over 40 hospitals in the Chicago area offering high quality medicine and effective teamwork in an effort to provide a superior client experience. To keep current on the latest developments in veterinary medicine she regularly attends continuing education such as the yearly AVMA, Western States or Northwestern conferences.
Practice Manager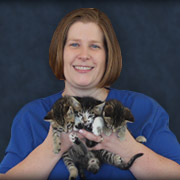 Morgan, Practice Manager
Morgan comes to us with 17 years experience as a Certified Veterinary Technician. She is a Michigan State University graduate, and a Detroit native. She loves working closely with owners to help their pets receive the best care possible. She is looking forward to helping our clinic grow, and working with our staff to provide the best care anywhere. When she is not working she loves to spend time with her family, both the 2 legged and 4 legged members.
---
Veterinary Technicians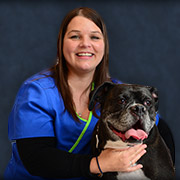 Carrie is a CVT that has been practicing since 1998. While the majority of her career was spent in emergency and critical care, she has also spent several years in day practice, radiation oncology, internal medicine and surgery. Her love of animals stems from spending time on her family's dairy farm in Iowa as a child. She currently has 6 animals, (2 of which have two legs and call her mom) and enjoys spending time outside with her family.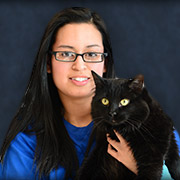 Jenny joined our Randhurst Animal Hospital family in September of 2015. She is very excited to be a part of a veterinary practice again. Her dream has always been to not only work with animals but to help animals as well by delivering excellent patient care. Jenny studied in Bel-rea Institute of Animal Technology in Denver, Colorado and graduated in 2010. In her free time she enjoys spending time with her cat Fabio and her family.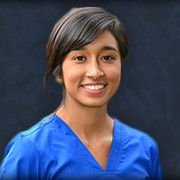 Yasmin knew she wanted to be in the veterinary field when she started volunteering at a local animal shelter in Arlington Heights. Therefore, she received a certificate of completion for the Veterinary Assistant Program at Northeastern Illinois University. She recently finished Veterinary Technician school, and passed her National Veterinary Technician Exam in June of 2020. In her free time she loves spending time with her family and working out at the gym.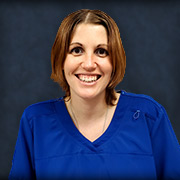 Brandi has worked in the veterinary field for about 20 years. She has enjoyed working in general practice starting as a Kennel attendant and working her way up. She graduated from Juliet Junior College in 2010 becoming a CVT. She joined the Randhurst team in June of 2021. In her spare time she enjoys spending time with her dog Logan, her reptiles and her family and friends.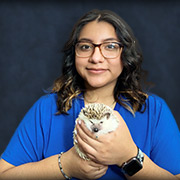 Ashley joined the Randhurst team in May of 2023 after completing her externship with us. She recently graduated from the Veterinary technician program at Fox College in April. Soon she will take the VTNE and become a certified technician. Growing up she has always loved animals, which in turn motivated her to find a career where she can continuously care for them and create a loving environment. She dedicates her free time to her hedgehog Crispy, her family and friends.
---
Receptionists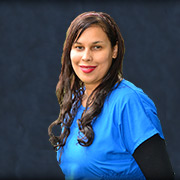 Melissa is a graduate of the University of Illinois at Chicago with a degree in occupational therapy. She worked for a veterinary specialty and emergency facility for 8 yrs before joining Randhurst in May of 2017. She has a strong passion for animals, and has a 3 yr old male turtle Herman and a 7yr old male shih tzu, Suki. In her spare time she loves spending time with her husband, her three kids and traveling around the world.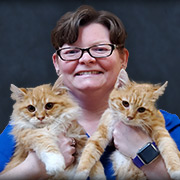 Brigid joined us in December of 2019 after completing the Veterinary Assistant program at Harper College. She has always had a love for animals and is happy to help keep them healthy. In her spare time Brigid loves to spend time with her 3 kids, her dog "Moo" and her cat "Pickles".
---
Groomer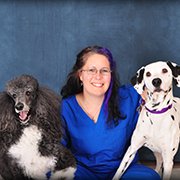 Danielle is our Canadian-born groomer and has been a part of the Randhurst Animal Hospital family since 2009. She has been grooming since 2002 and she loves it! She has worked in some more remote places such as Ocala, FL and Edmonton, Alberta, Canada! Sometimes it is not the most glamorous job, but she feels such a sense of accomplishment helping animals feel and look their best (even if they only want to roll in the mud as soon as they get home!). She currently lives with three wonderful dogs, a handful of cats and a husband. All of her current furry friends were failed fosters for one reason or another and there is always a new foster dog (and cats) moving their way through her home to find permanent homes of their own. Outside of work she is involved in many aspects of the animal world. She trains and competes regularly in agility with all her dogs. They don't always do well, but they always have fun!
Additionally, one of her dogs works as a therapy dog for Rainbow AAT at Lutheran General Hospital visiting patients. She has fostered and helped find homes for over 62 dogs including four that she transported back from Hurricane Katrina-ravaged New Orleans and, of course, she adopted one of those! She is also active in TNR (trapping neutering releasing) for local feral cats. Last summer she helped with over 80 cats and kittens. What an overwhelming and fulfilling accomplishment that was! She absolutely loves what she does and can't wait to meet you and your furry family members. Whether you would like a breed style cut, something of your own choosing or you just aren't sure what you would like, she will be happy to help you figure out what will be best for both you and your pet. By the way, that means, "yes," she will groom your kitty friends as well!