Meet Our Veterinary Technicians Animal Hospital Staff
At Randhurst Animal Hospital, we strive for a warm and friendly relationship with you and your pet. This page highlights our staff, our training and experience, and dedication to veterinary medicine.
---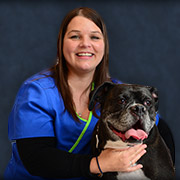 Carrie, CVT
Carrie is a CVT that has been practicing since 1998. While the majority of her career was spent in emergency and critical care, she has also spent several years in day practice, radiation oncology, internal medicine and surgery. Her love of animals stems from spending time on her family's dairy farm in Iowa as a child. She currently has 6 animals, (2 of which have two legs and call her mom) and enjoys spending time outside with her family.
---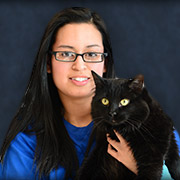 Jenny
Jenny joined our Randhurst Animal Hospital family in September of 2015. She is very excited to be a part of a veterinary practice again. Her dream has always been to not only work with animals but to help animals as well by delivering excellent patient care. Jenny studied in Bel-rea Institute of Animal Technology in Denver, Colorado and graduated in 2010. In her free time she enjoys spending time with her cat Fabio and her family.
---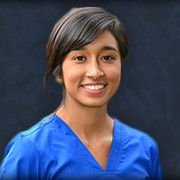 Yasmin
Yasmin knew she wanted to be in the veterinary field when she started volunteering at a local animal shelter in Arlington Heights. Therefore, she received a certificate of completion for the Veterinary Assistant Program at Northeastern Illinois University. She is still continuing her education at Northeastern pursuing a bachelors in biology. Then planning on going into Veterinary Technician school. On the side, she waitresses at an Italian Restaurant in Mt. Prospect. She's a dog mom to a 15 year old Jack Russel Terrier named Dexter. On her free time she loves spending time with her family and work out at the gym.
---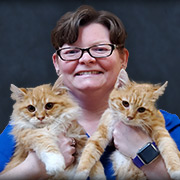 Brigid
Brigid joined us in December of 2019 after completing the Veterinary Assistant program at Harper College. She has always had a love for animals and is happy to help keep them healthy. In her spare time Brigid loves to spend time with her 3 kids, her dog "Moo" and her cat "Pickles"