Meet the Receptionists at Randhurst Animal Hospital
---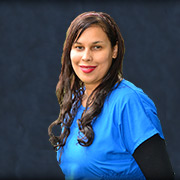 Melissa
Melissa is a graduate of the University of Illinois at Chicago with a degree in occupational therapy. She worked for a veterinary specialty and emergency facility for 8 yrs before joining Randhurst in May of 2017. She has a strong passion for animals, and has a 3 yr old male turtle Herman and a 7yr old male shih tzu, Suki. In her spare time she loves spending time with her husband, her three kids and traveling around the world.
---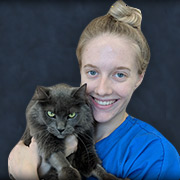 Caitlyn
Caitie comes to us from the great state of Oklahoma. She had 2 years of experience as a veterinary assistant, which strengthened her love for caring for animals. She started at Randhurst in the summer of 2018, and has enjoyed getting to know the wonderful patients and clients. She quickly became best friends with our clinic cat, Dara. She is currently working on her degree in nursing and hopes to pursue a career in neonatal medicine. In her free time Caitie enjoys reading and spending time with her cat, Jempy.
---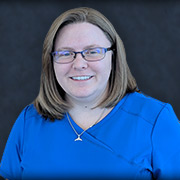 Crystle
Crystle grew up in a small town in North Carolina. She has had a love and passion for animals since a very young age. Growing up she always had lots of animals including dogs, cats, bird and a horse. Crystle moved to Florida for many years. While there she worked at two dolphin facilities, one of which is where she met her husband. Soon after getting married Crystle and her husband moved to Illinois. Crystle is very excited to have found her way here to Randhurst Animal Hospital, and to be working with so many amazing clients, animals and such an amazing team. In her free time Crystle likes to play board games, video games, watch movies, tv shows and spending time with her husband and their two beautiful golden retrievers Ziva and Aurelia.